CCTV Buncrana, Inishowen. CCTV Letterkenny, Donegal – Grants Electrical Services provide excellent high-quality CCTV systems throughout Donegal.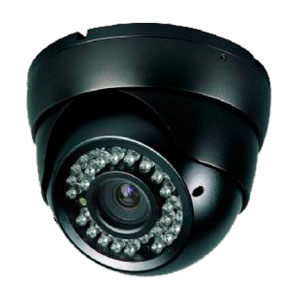 Grants Have been installing CCTV for over 10 years. We have some excellent Hi quality CCTV installation packages for the Domestic market, so if you're considering a CCTV system for your home, we can provide you with the latest technology on the market at the best value. Domestic CCTV is typically consists (packages) of either 4 cameras or 8 cameras. Also included is the following:
19" CCTV LED TFT monitor
All associated power supplies
DVR (Recorder)
Control mouse
Main Power Installation.
All cabling and connectors are also included in the fixed price.

Grants have considerable experience and expertise in Commercial CCTV installations. We install specialist CCTV cameras both "traditional analogue" and the latest "IP cameras".
Grants also prides itself on the expert installation of fully functional CCTV Dome cameras often referred to as P.T.Z. (Pan / Tilt / Zoom)
If you would like to avail of our expert design service, we can provide you with a CCTV system that will meet all your requirements, depending on the level of security that you require. We can have your CCTV remotely monitored (via an ARC) or if you prefer you can monitor your CCTV directly on your mobile device (Smartphone) or laptop or iPad.
Grants have many large scale CCTV installations available as reference sites.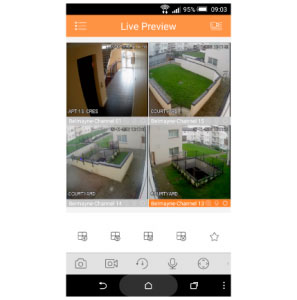 Grants can arrange for your new CCTV system to be configured so that you can view your CCTV remotely, anywhere in the world on your mobile device or smartphone, or your laptop and even your iPad, both on your new or existing systems. Depending on the DVR or NVR installed there may be some limitations. However on all new installations Grants can provide this remote access. All that is required is a connection to your existing broadband and you will have the facility to review your CCTV remotely. Depending on the configuration of your DVR/NVR we can also provide push video notifications straight to your smartphone.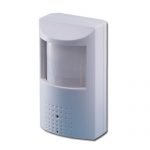 It is possible to install CCTV that is "Covert" by the means of disguising the cameras as to their function. You can have cameras that look like (for example) smoke detectors or perhaps alarm system PIR's, and even cameras that are pinhole in size and can be installed into another abject or device. It is also possible to have sound recorded (if required ). If you require a covert CCTV installation we will be glad to provide our recommendations as to the best means to achieve this.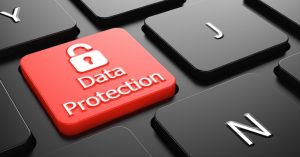 The use of CCTV systems has greatly expanded in recent years. So has the sophistication of such systems. Systems now on the market have the capacity to recognise faces. They may also be capable of recording both images and sounds. The expanded use of CCTV systems has society-wide implications. Unless such systems are used with proper care and consideration, they can give rise to concern that the individual's "private space" is being unreasonably eroded. Recognisable images captured by CCTV systems are personal data. They are therefore subject to the provisions of the Data Protection Acts. A data controller needs to be able to justify the obtaining and use of personal data by means of a CCTV system. A system used to control the perimeter of a building for security purposes will usually be easy to justify. The use of CCTV systems in other circumstances, for example; to constantly monitor employees, customers or students, can be more difficult to justify and could involve a breach of the Data Protection Acts.
Put safety first with our wide range of CCTV & Security products. From surveillance cameras to home security systems, we've got the best solutions to ensure the safety of all the things you value most – whether at home, or for your business.